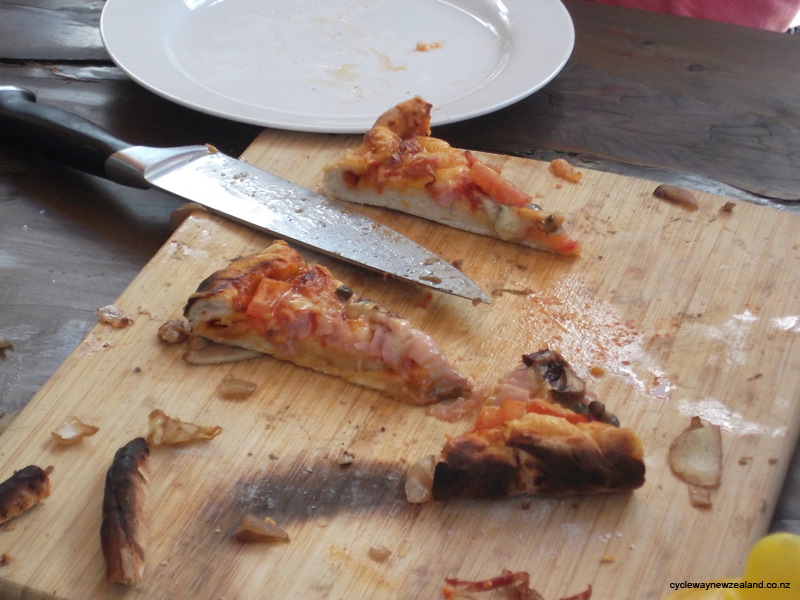 Bella Rakha as well as being a Retreat Centre, is also a great location for business groups and organisations to escape the bustle of the city, and create a memorable team experience. We are set in 32 acres of park-like grounds and native bush, and are located 25mins from Auckland Central, and are ideally suited for:
off-site business meetings
overnight managers/leadership retreats
team building events
conferences
sports team accommodation and training venue
day bookings
We can host up to 40 guests overnight. Our facilities are:
Our main hall has a wonderfully private northern outlook onto a sunny grassed area and lovely established trees beyond. This is a great place for groups to run their events in. The room has polished floors, large rungs, air-conditioning and a fireplace. We have a mobile whiteboard, projector screen and projector for hire.
The hall accommodation has two bedroom wings – each side has 7 rooms with a shared bathroom (4 toilets/3 showers) – a total of 14 rooms with 12 twin share single beds and two single rooms – 26 beds in total.
Our chapel works very well for smaller groups wanting a more intimate space for meditation, yoga or even a break out meeting space.  The lovely round window looking out to the horizon and stained glass windows create a special space for contemplation. This room can be divided into two, with full height curtains. It is carpeted with a raised timber platform at the end.
The lodge building offers additional accommodation, and works very well for groups who wish to house their facilitators separate to the guests. There is a self contained wing, with kitchenette and lounge area. There are 5 bedrooms downstairs, and 7 upstairs – 14 beds in total.
Our dining room and kitchen offers the flexibility for groups to self cater, with plenty of bench space for large group catering. We can seat 40 people in the dining room, or when the weather is fine, you can enjoy dining outdoors in our walled outdoor courtyard. Our pizza oven can be used for cooking (by prior arrangement, during daylight saving months), with a small additional charge. We are able to get this started for you in advance (takes about one and a half hours to heat), and it is a great way to cook and eat together in a very social way – food tastes great and cooks very quickly.
Pricing
Our prices vary to allow for group sizes, length of stay, catering requirements and added activities.
while staying at Bella Rakha, the groups are mostly autonomous, and you have the use of the facilities and grounds to walk and explore
we operate on one group using the facilities at a time, unless other arrangements are agreed
we can provide a low cost accommodation option, which is outlined on the Retreat Group page, which is self catering and we can add on services to suit your budget and style of event
some business groups prefer to arrive and have everything set up, with refreshments and catering provided. We price this to suit each event, please contact us to discuss your needs.
For midweek day bookings, our day hire rate is $650 including gst.
What we can provide for full service bookings
beds complete with linen, blankets, pillow and a towel
bathrooms have soap, toilet paper and handtowels
kitchen has all the basic cooking requirements and tea towels – dinner sets, cups and glasses and wine glasses
we set up the main hall and dining hall to suit your specific requirements
tea & coffee supplies
catering (but groups can also make their own arrangements)
Groups need too…
understand and be mindful our guidelines for guests sharing the property with its residents
bring their own toiletries
leave the facilities tidy, with chairs stacked etc
be mindful of recycling as much of their rubbish as possible – sorting rubbish into appropriate bins in dining block – paper, recyclable plastic, tins, glass and food waste into kitchen bucket or compost bin outside kitchen
Activities to enrich your visit . . . .
Disc Golf – "what is that?" – a great game (and hobby sport of owner). We have an 18 hole course around the property that can be enjoyed by our guests. See the Disc Golf page on the Facilities menu for more info on the sport.
learn about this fun and accessible game from our very own NZ Disc Golf Champ – Simon
get some tips on the game and throwing techniques
just play for fun or run a competitive game Ambrose style
a great way to enjoy our grounds
9 hole beginner course set up – $60 including gst.
informal game – and discs provided to use (FREE)
Outdoor events and team building – bring your own events organiser with you
Yoga – we can arrange a local yoga instructor to come and run a yoga class as part of your team building event or retreat
take a break from the work and stretch out and take a breath
allow an hour to an hour and a half, for a group break to rejuvenate
price starts from $290 including gst
Body work and meditation – with Marion Feasey
enjoy simple, gentle movements and meditations that reduce stress and bring deep peace
open up to greater energy, potential and a more satisfying life
pricing from $230 including gst